Ready, set, go! And welcome to a lot of fun. On August 6, 2019 we had our Sports Festival with the Business Groups from Shanxi and Chongqing. Even though it was a little competition between the students, it was a lot of fun as well.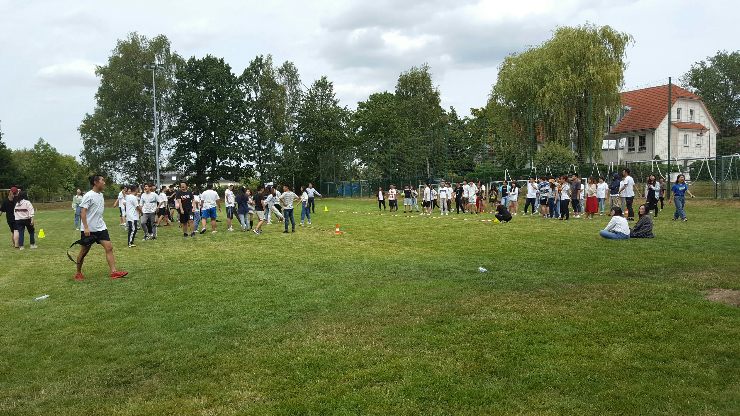 The groups and the colours
We mixed the three groups (Shanxi, Chongqing Chemnitz and Chongqing Zwickau). So they could got to know eachother and maybe new friendships were made. We started at 09:30 A.M. and the groups were devided up in 8 teams. Each group had one colour. To recognize the groups, all the students had wristbands with the color of their teams. We had 7 different game stations for the groups.
The game stations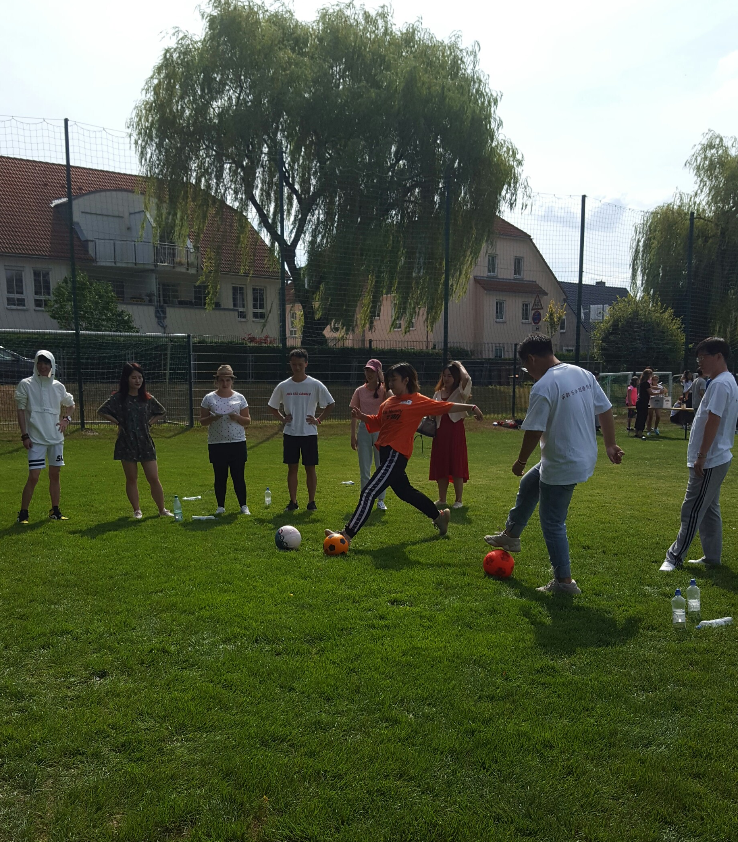 station 1: dodgeball
station 2: can knockdown
station 3: egg-and-spoon race
station 4: long throw
station 5: balance a book
station 6: goal wall shooting
station 7: boccia
Games, fun and sunshine
Everyone was very motivated and had a lot of fun with good music, sunshine and new friends. For lunch we had a barbecue with sausages, steak, potato salad and fruit salad. We even had cake. Yammi. After lunch we did a little sunshine-party with music, little talks and games. And not to forget our award ceremony.
Now check out our little gallery of the Sports Festival: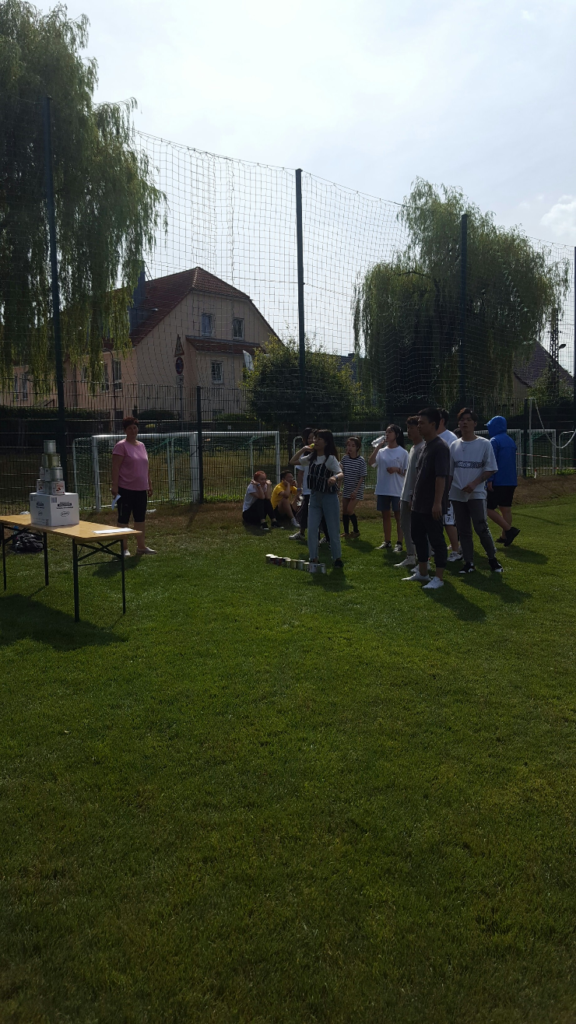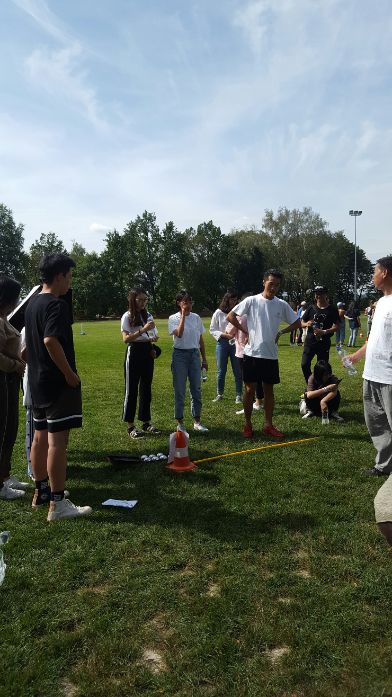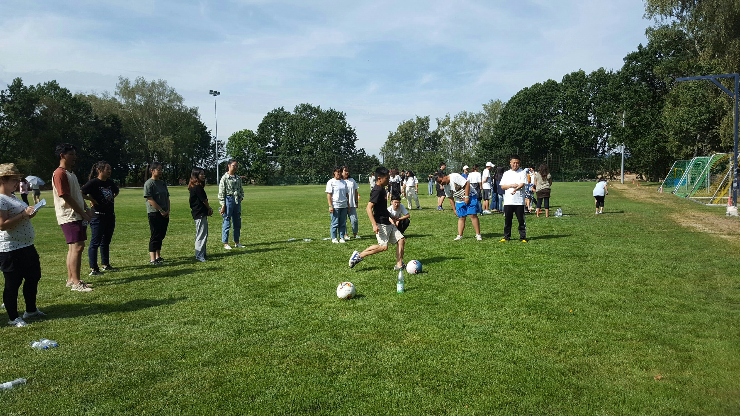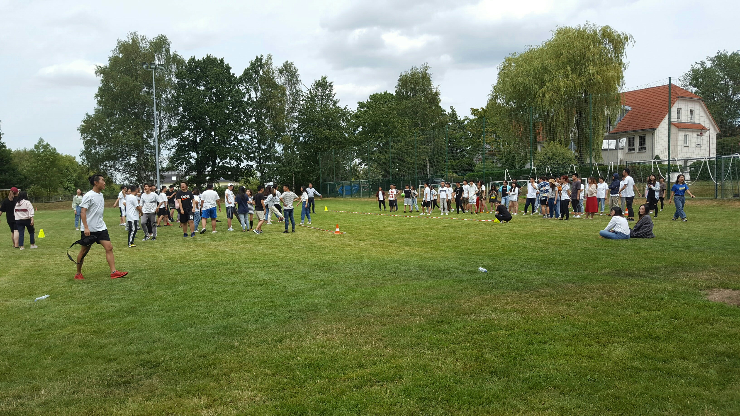 The award ceremony
With a lot of help by the employees and trainees of the F+U Sachsen gGmbH we analyzed the winner of 124 students.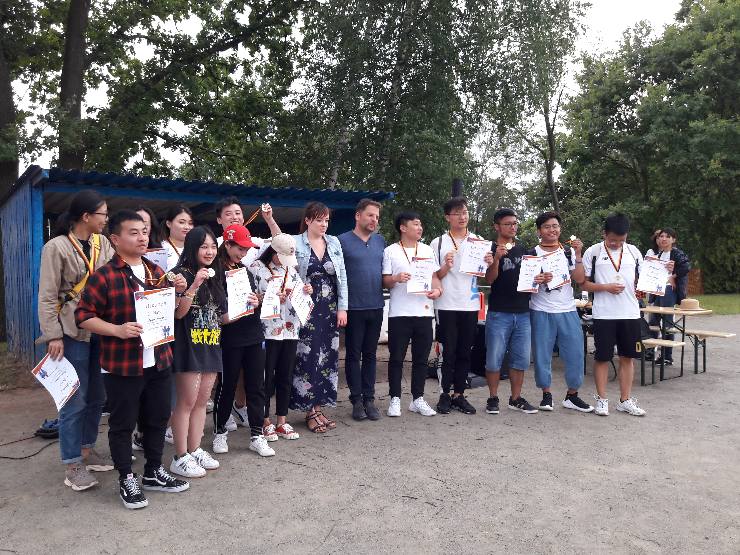 Congratulation to the winner and to the 2nd and 3rd place. And thanks to everyone who competed. Hope you enjoyed the day.