Three of our chinese qualified employees are already in Chemnitz since three months. Unfortunately the rest of the group had to wait longer to come to Germany as well. The group will be here until September and is working on the "Sino-German-Eldercare-Project". This is a project in the field of elder care in the "Healthcare" training center at our MediCampus.
Penguins, fossilized trees and a huge head in the city
To welcome the rest of the group, we were doing a city tour through the center of Chemnitz. The group was not yet completed though, but the last two members were on their way to Chemnitz, when we were doing the city tour. Together with team "International" and the translator we started the tour and went to the penguins right in front of the restaurant "Brazil" first. But why are there penguins in the middle of Chemnitz? Good to know, that Chemnitz has a similiar outline to the Antarctica. We passed the old and the new townhall. The old townhall doesn't even look that old because it was rebuilt from time to time. We went from the center to "Tietz" to see the fossilized trees. Even if Chemnitz doesnt look like a vulcano area… it was one. Thats why we have fossilized trees in our museum of natural history.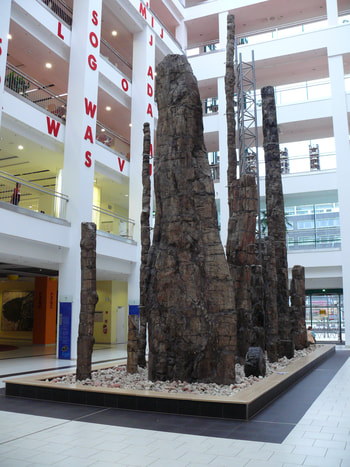 Our next 2 stops were the "Red Tower" and the "Karl-Marx"-monument. Their eyes were getting bigger, when they found out, that the "Red Tower" is the oldest building in Chemnitz, that was used as a jail many years ago. We kept going to the "Karl-Marx"-monument. Yes, a big head, in the middle of the city. Karl Marx was doing a lot for the justice of workers at his time and even though hes never been in Chemnitz, the city has his monument to show that Chemnitz is also a working-class town.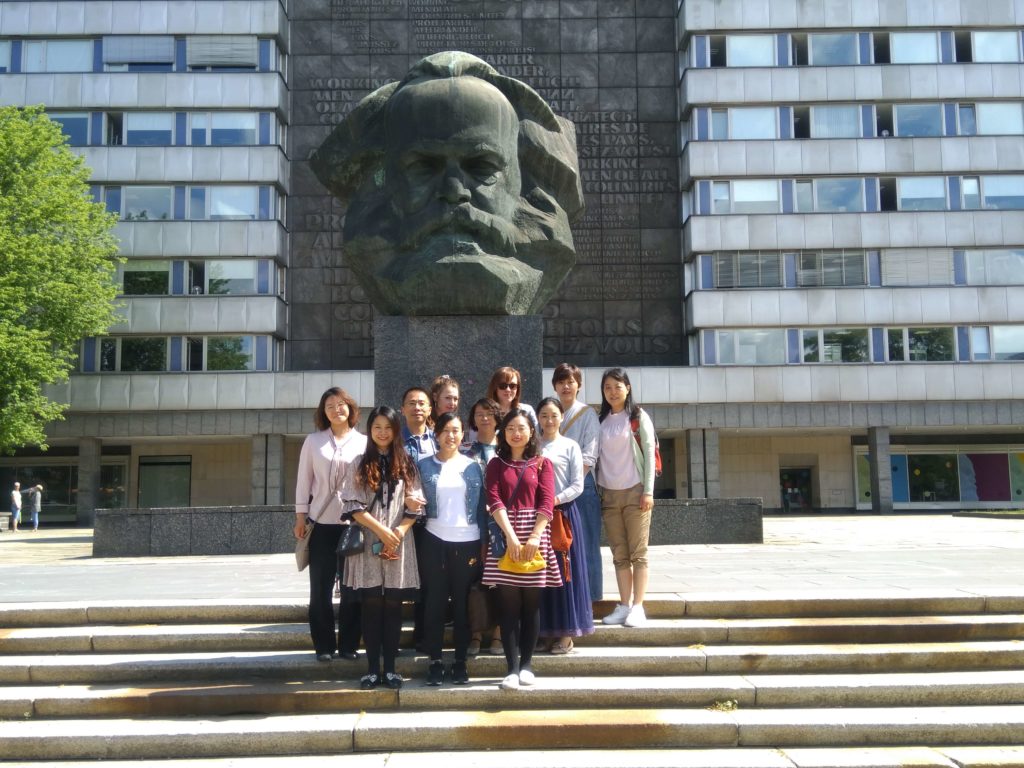 Last but not least we went to the opera. Currently the event "Movie Nights Chemnitz" takes place at the area in front of the opera. Its a good place to watch cinema movies outside. After the city tour, the group went to the "MediCampus" to do the introduction with the rest of the group. At the end, the group was excited and had a good time.
We wish the group a good start and a good & successful time in Germany.